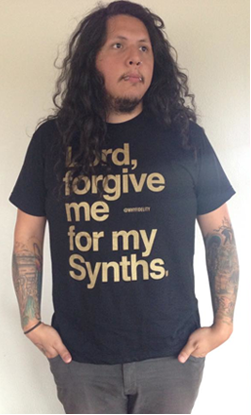 ABOUT CHRIS FROM NARROWS MEDIA
My name is Chris Duenas and I am a professional media developer from Tacoma, Washington. I've been working with digital media since 2006 and have been working professionaly since 2011.
I am a creative nerd with millions of ideas. I love playing music, drawing, and much more. Make sure to check out Narrows Printing (coming soong) and Narrows Studios(coming soong) as well.
If you'd like to learn a bit more about me, check out the blog (coming soong). I also run a site called Chris Plays Synths (coming soong). Just a blog style site where I make noise.
If you have any questions, comments, or thoughts, feel free get ahold of me below.
"The best time to wear a striped sweater is all the time." - S. Squarepants